SCI Partner Appreciation Day 2022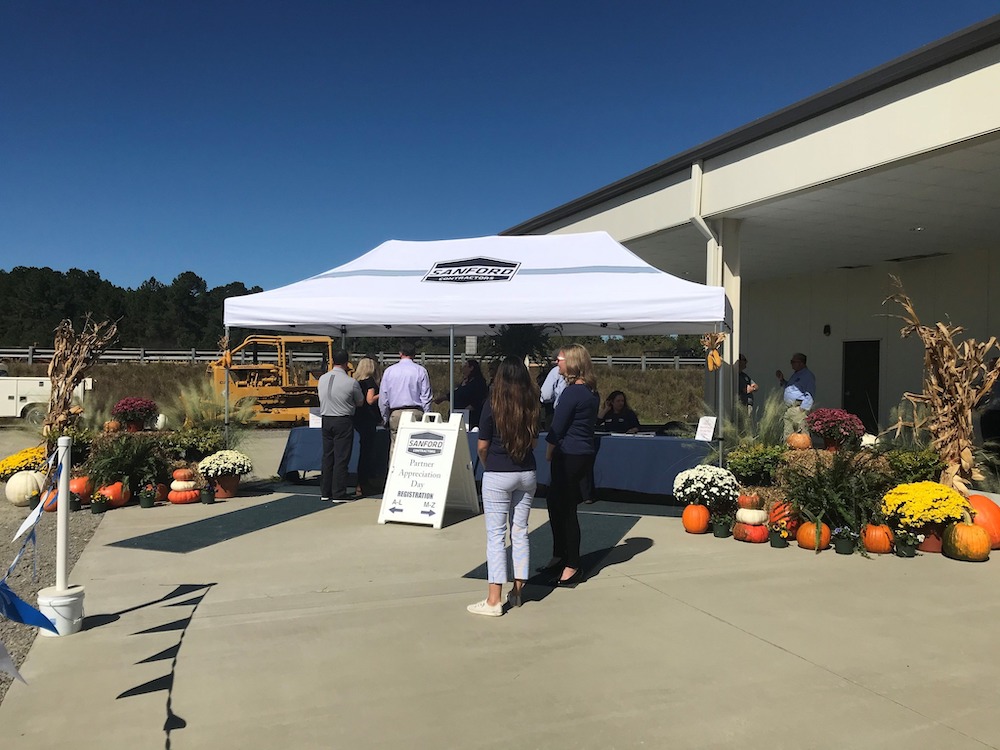 Another beautiful day ushered in the annual SCI Partner Appreciation event on Wednesday, October 19th. SCI welcomed 400 guests, including subcontractors, vendors, suppliers, clients, engineers, architects, government officials and local politicians. The K. Mark Oldham Training Center was bustling with good conversation and even better food.
The Oldham family served up the barbeque, the Woodard Family BBQ & Grill delivered the sides, and Enchanted Moments provided cake and desserts. SCI thanks the Christian United Outreach Center of Lee County volunteers for serving the food, and Tuff Vision Landscaping for preparing the grounds. Many hands on the SCI team worked in collaboration to make this event a success as well.
Both SCI team members and our partners look forward to this event every year and with good reason. Our work is driven by relationships. The Partner Appreciation Day offers a well-deserved respite from the office or jobsite to continue the very important work of building partnerships through fellowship.