SCI Participates in Tools for Schools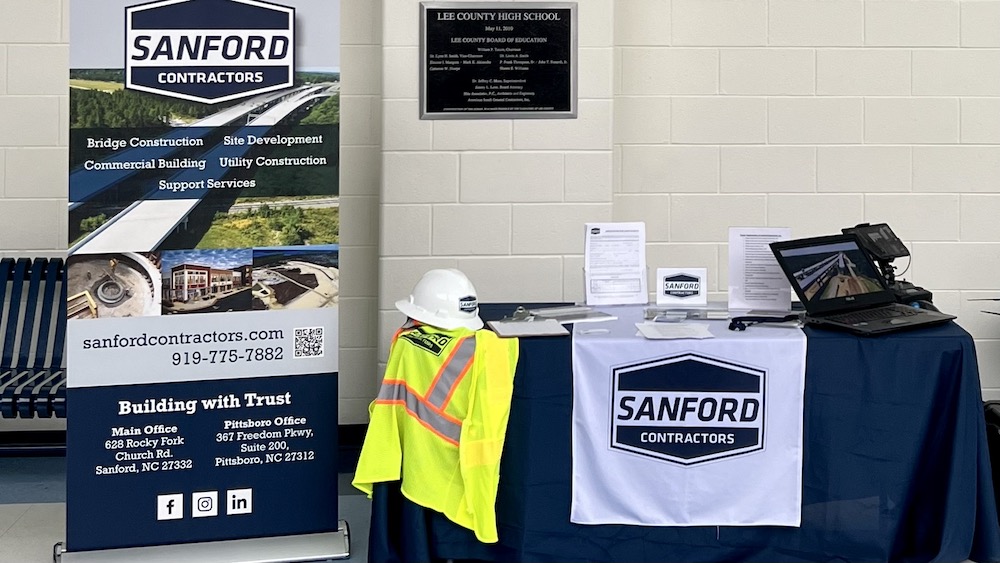 Earlier this year, Sanford Contractor team members joined Connect for Success NC at Lee County High School for the Tools for Schools event, engaging their Career and Technical Education (CTE) students in discussion about construction industry tools. SCI pursues opportunities enabling us to meet CTE high school students, tell them about our company's opportunities, and educate them about the construction industry in general.
Take Off Technician Randy Bowmer, Field Service Technician James Morgan, Support Services VP Matt Jackson, and Development Director Zac West met with the students. Randy reviewed how drone technology assists SCI with surveying, site takeoffs and aerial images. Matt and James brought a service truck, a variety of hand tools and a welder. But the biggest hit was the crane, which students were able to personally operate.
SCI team members enjoyed discussing construction tools with the CTE students—they may just be the next generation of SCI team members and construction industry leaders.