Luis Sanchez: Enthusiastic Team Leader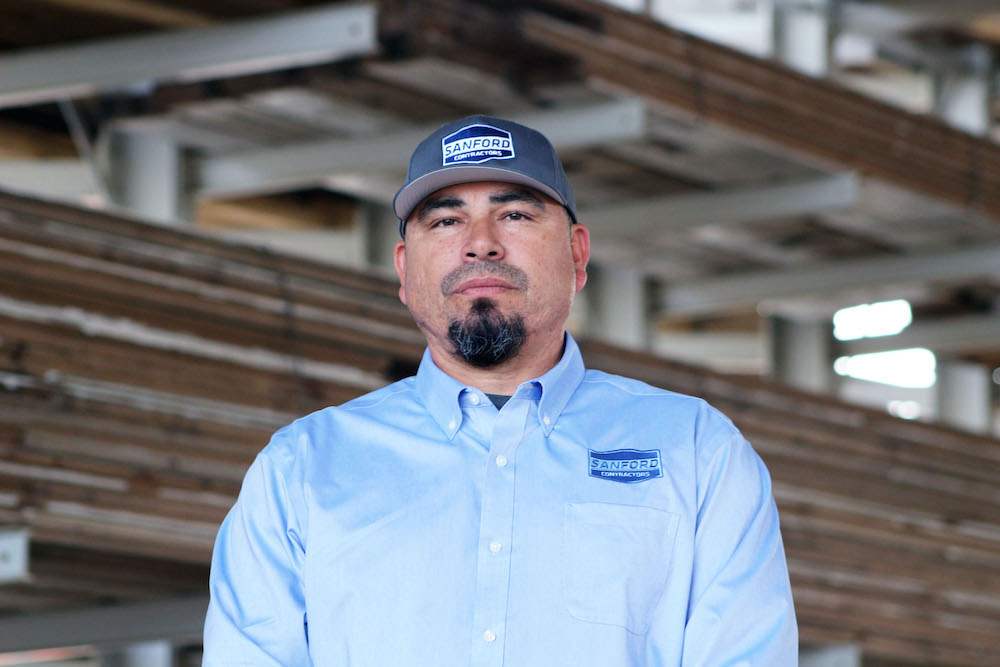 Luis Sanchez says he appreciates that Sanford Contractors is a family-oriented company. And as a team member for over 16 years, he certainly feels like part of the SCI family.
Luis started as a laborer in the Bridge Division in 2006 and has worked his way up to assistant superintendent – Bridge Division.
"My main responsibility is to be a leader to my crew," he says. In addition to serving in this leadership role, he is currently in the process of getting his crane operator license.
"Luis always has great enthusiasm and is willing to do anything that is asked of him," said Bridge Superintendent Marty Culbertson. "He excels at everything he tries. No job is too big, no job too small."
Working on the Windsor Bypass Project has been a highlight of his time with SCI. Outside of work, Luis is an avid soccer and volleyball player, and he enjoys spending time with his wife and two children, Fernando (15) and Luna (11).