SCI: Outstanding Business Partner Award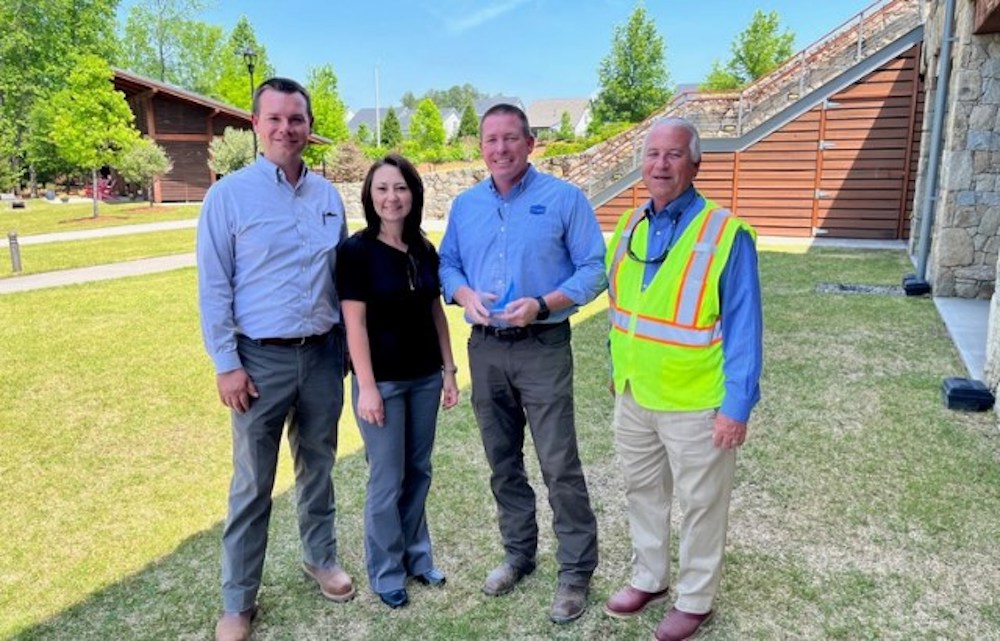 Sanford Contractors has partnered with Brookfield Development, previously Newland Communities, since 2008. Brookfield Development is one of the largest residential developers in the nation. Since 2008, our Site Division started on residential development first with Briar Chapel in Chapel Hill, then Wendell Falls in Wendell and lastly, at Riverlights in Wilmington. At Riverlights, Brookfield also engaged our Bridge Division to construct four bridges, and SCI assisted with pump station construction.
Brookfield recently won a national "Developer of the Year" award for their Briar Chapel and Wendell Falls projects. With receipt of this accolade, they recognized the role SCI played in making their North Carolina projects successful and created an award of their own to show their appreciation. Therefore, SCI was presented with Brookfield's first ever "Outstanding Business Partner Award." With their continued success in lot deliveries and sale statistics, Brookfield recognizes its 14-year (and counting) partnership with Sanford Contractors is part of that success.
Site Division VP Ian Scott says, "It hasn't always been easy. There have been many challenges for SCI team members, but without them, this partnership and award would not have been possible. I appreciate the effort, sacrifice and hard work of my team members. I look forward to what's to come."