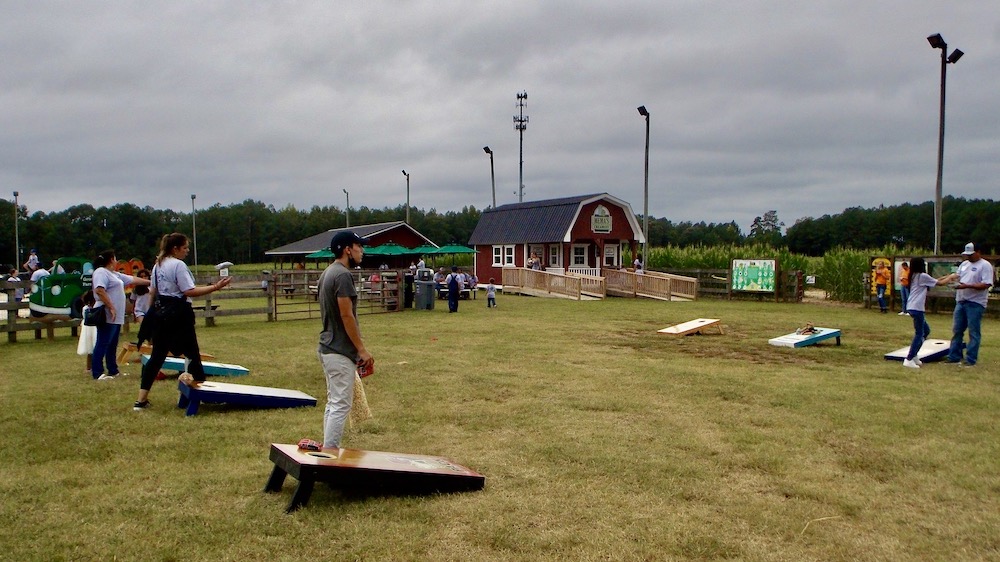 With hayrides, a corn maze, go karts, a slide, and a pumpkin jump, it's hard not to have fun. SCI held its 3rd annual Family Fun Day on Saturday, September 10th.
What started with overcast skies turned into one of the best SCI Family Fun Days yet. The cloud coverage offered a nice break from the hot sun and allowed for a festive day for SCI team members and their families to play. Hosted at Gross Farms in Sanford, attendees enjoyed lunch and treats from food trucks and the farm. Families could participate in the games, relax on a hayride, or peruse the pumpkin patch. The event offered a time for team members to connect away from the office or jobsite and introduce their work family to their personal family.
Building community is an essential part of what makes Sanford Contractors the company it is. Events like Family Fun Day give us the opportunity to do so, enhancing the strength of our team and promoting employee satisfaction.