SCI Moves Dirt on Hampton Inn in Pittsboro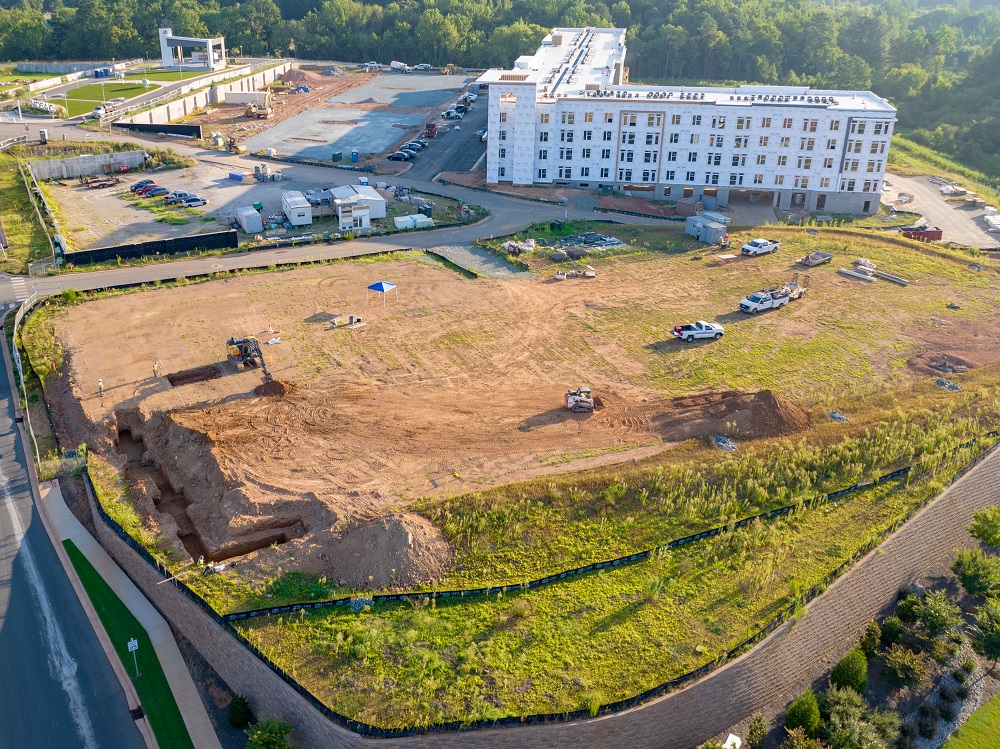 SCI is building Chatham County's first hotel. With partners the Malcolm Bryant Corporation, the hotel groundbreaking occurred April 21st at MOSAIC at Chatham Park in Pittsboro, a project of both SCI's Site and Building Divisions. Local business, government and community leaders came out to celebrate this significant moment.
The 121-unit hotel will welcome its first guests in Fall 2023 and is located adjacent to Sanford Contractor's newly opened Chatham County office at MOSAIC. Malcolm Bryant President said, "We build deliberately, choosing communities in which we believe we can make a difference."
SCI is excited to see the dirt moving and the progress being made on this site.