Carolinas AGC Summit & Expo Facilitates Valuable Experience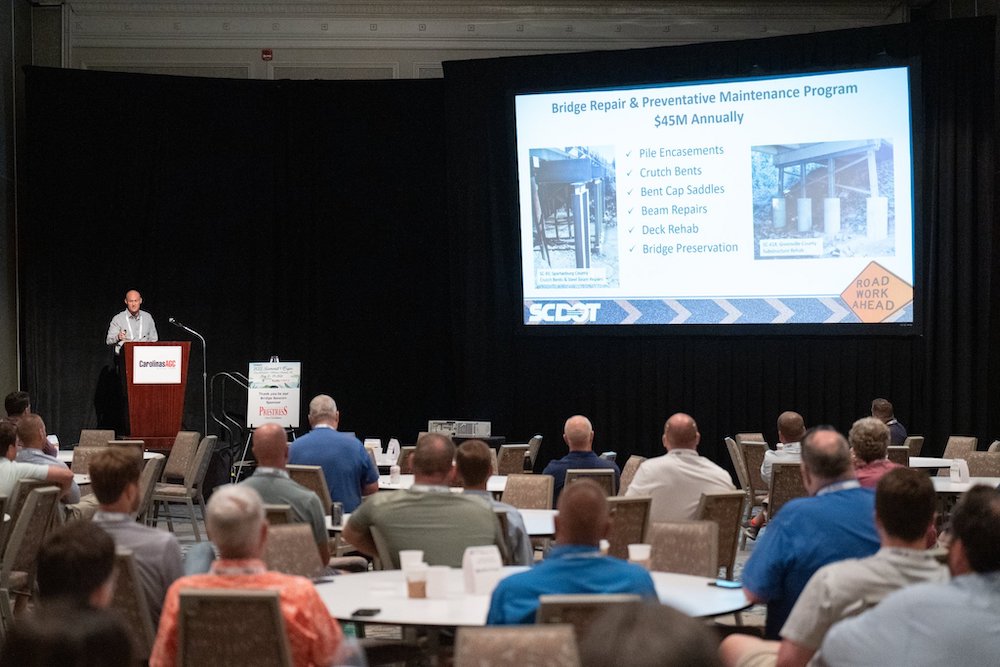 SCI's Chris Brown (Bridge Division), Ian Scott (Site Division), David Stike and Christopher Stike (both Utility Division) joined industry colleagues July 21-24, 2022 at the Carolinas AGC 2022 Summit & Expo. The conference provided attendees the opportunity to catch up with industry partners and share information about upcoming changes, trends, and challenges in the construction industry.
"It's a great networking event that helps facilitate information-sharing," says Brown. "We've already implemented things we learned." For example, the North Carolina State Legislature agreed to financially assist NCDOT contractors due to the unprecedented cost increase of materials over the past two years. NCDOT's information session explained the process in detail, which proved helpful when SCI assembled its material escalation request packages.
In conference sessions, leaders also discussed the current shortage of qualified workers in the construction industry, focusing on ways to improve its appeal to younger generations and to create training opportunities for individuals who would like to enter the industry better equipped to succeed.
Among these valuable takeaways, Brown says they were reminded of the necessity of clear communication: "As there are so many different entities involved in the projects we build, communication is a major component of success. Over communication is non-existent."