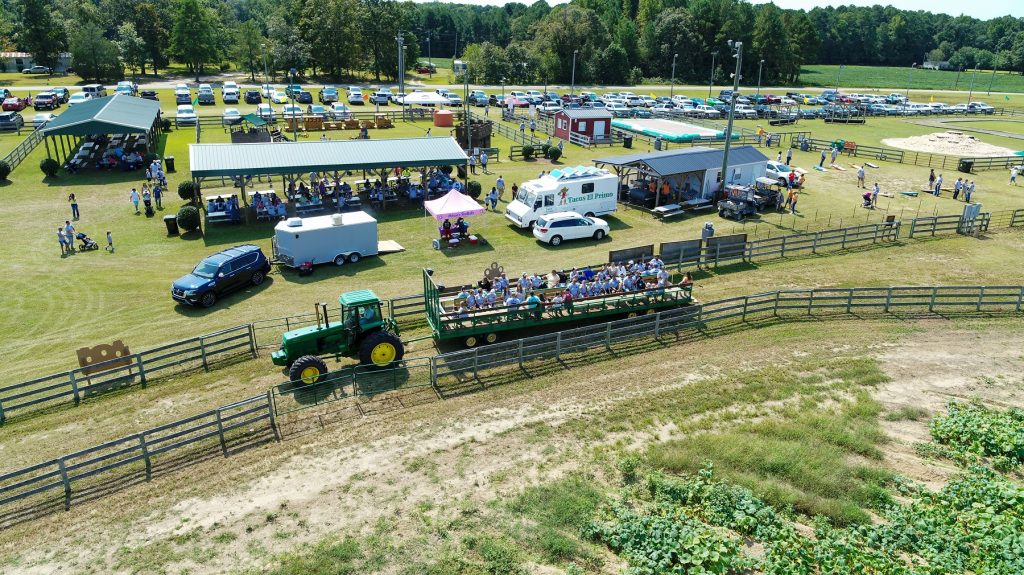 SCI had a fantastic time celebrating the team members that make us great! We held our 2nd annual Family Fun Day on Saturday, September 11 from 11am to 2pm.
A total of 325 SCI team members and their families gathered at Gross Farms in Sanford for a day filled with activities, food and fun. Two food trucks served up a delicious menu of tacos, chicken and waffles, tenders and fries, and fried seafood, in addition to hotdogs and hamburgers provided by Gross Farms.
Families enjoyed tasty treats, hayrides, a corn maze, go karts, a slide, and a pumpkin jump. SCI even reprised our epic "Battle of the Divisions" cornhole tournament, bringing together each of our five divisions to compete for cornhole supremacy and a trophy.
Thank you to everyone for coming out to make wonderful memories with us. We are already looking forward to next year, when we'll plan even more fall fun for our extended SCI family.