SCI Master Craftsman Ken Foushee Retires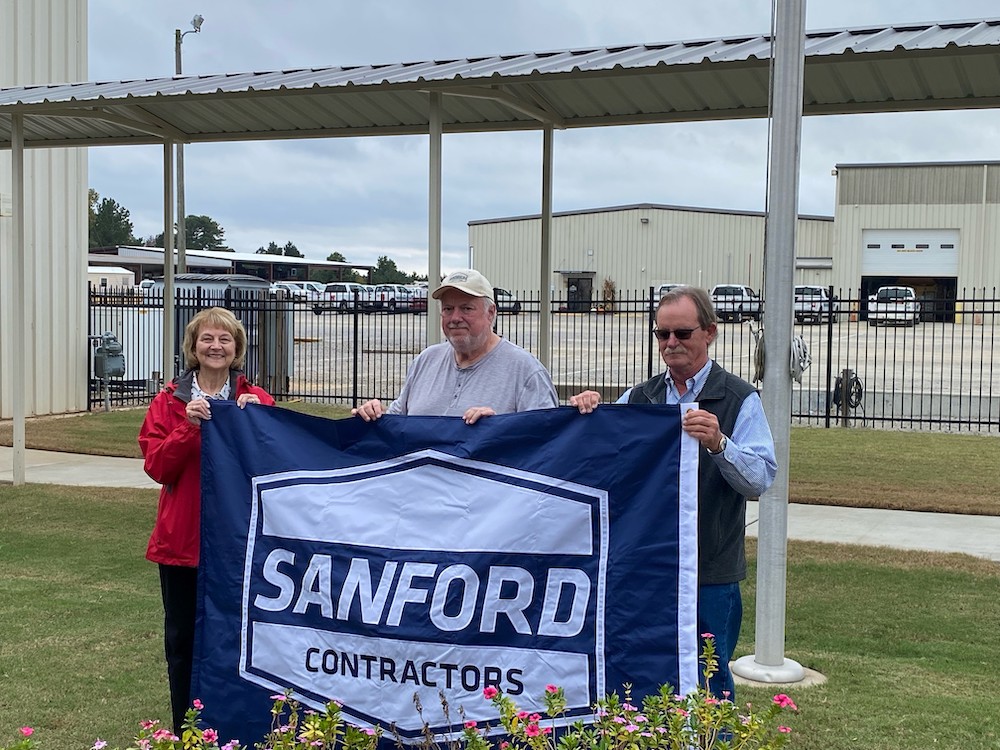 Sanford Contractors, Inc. was proud to celebrate Fabrication Shop Manager Ken Foushee's retirement on Friday, October 22, 2021. A vital part of our Bridge Division for 24 years, Ken managed the fabrication shop team in their efforts to support our field operations.
A detail-oriented master craftsman, Foushee was consistently recognized for producing top-quality work and known for being thorough and meticulous. Throughout his long career, Ken kept up-to-date on each individual project, determined to stay one step ahead of the project needs. We are forever grateful for the expertise, dedication, and unwavering commitment he brought to each project he touched.
SCI celebrated Ken with a retirement flag ceremony, flying a flag in his honor for 24 days to represent his years of service. The flag was cleaned, preserved, and presented to Ken as a symbol of our appreciation for his remarkable work.