President Donnie Oldham Earns SAGA Award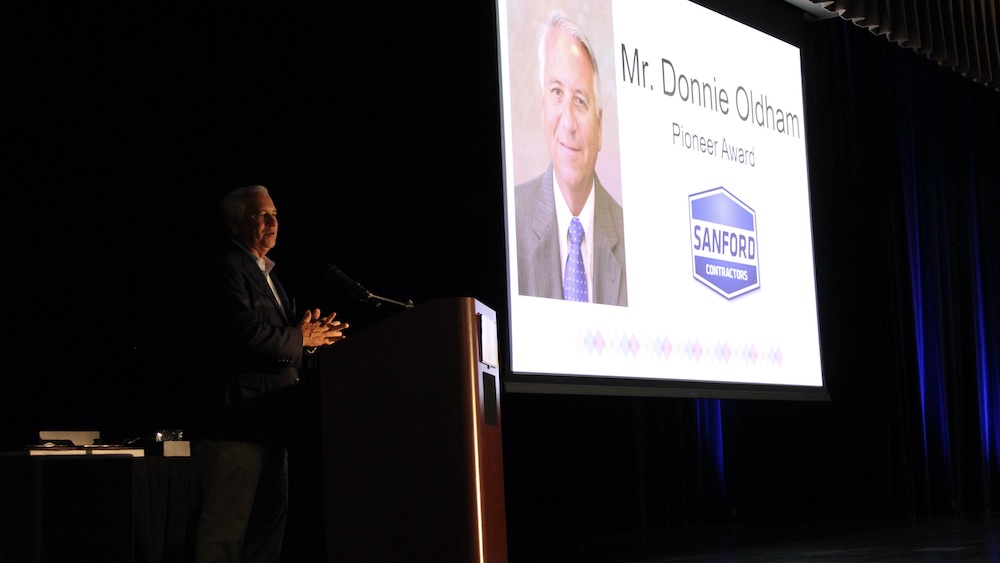 Donnie Oldham, President of SCI, was honored with the Sanford Area Growth Alliance's (SAGA) Pioneer Award. Presented at the SAGA Annual Meeting on September 27, 2022, this award recognizes individuals who have an entrepreneurial mentality, who have built and grown their businesses successfully in Sanford and Lee County over a significant period of time, and who continually support their community.
Not only did the nominating committee recognize Mr. Oldham for his business success and economic impact on the entire region, but they also admire his commitment to service. He supports his community in numerous ways, including serving on boards of local community service and educational institutions, as a deacon at First Baptist Church, and as a foundational leader of SAGA.
Humbled by the award, Mr. Oldham will continue to do what he does best: support his family, his employees, and the greater Sanford-Lee community.