Donnie Oldham Earns LCCF Man of the Year Award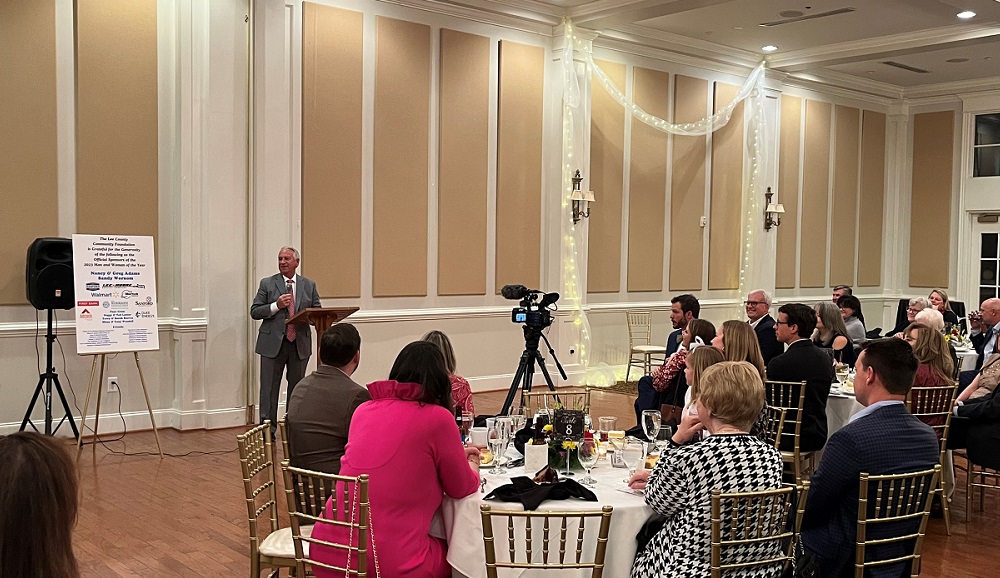 The Lee County Community Foundation (LCCF) Board recognized Sanford Contractors' President Donnie Oldham as its Man of the Year for his volunteerism and community-minded philanthropy. Oldham was presented with the award at the Carolina Trace Country Club on March 16th by his business colleague and long-time friend, Kirk Bradley, Chairman, President, CEO of Lee-Moore Capital Company.
Upon receiving the award, Oldham spoke fondly of the support of his actual family, his work family and his church family. He said he was honored that members of each family were in the room with him.
Oldham has long served his community: his existing board positions include the NC 811 Board and the Sanford Area Growth Alliance, or SAGA board, for which he is a past chairman. He previously served on the board of the Boys and Girls Clubs of Central Carolina, the Research Triangle Regional Partnership board, the Lee County Education Foundation board, the local First Bank board and is a Central Carolina Community College Trustee.
Founded in 1997, LCCF is a family of philanthropic funds that support North Carolina communities through the creation of permanent endowments. They partner with fundholders to award grants and scholarship programs across the state.