SCI Commercial Building: The Guild at MOSAIC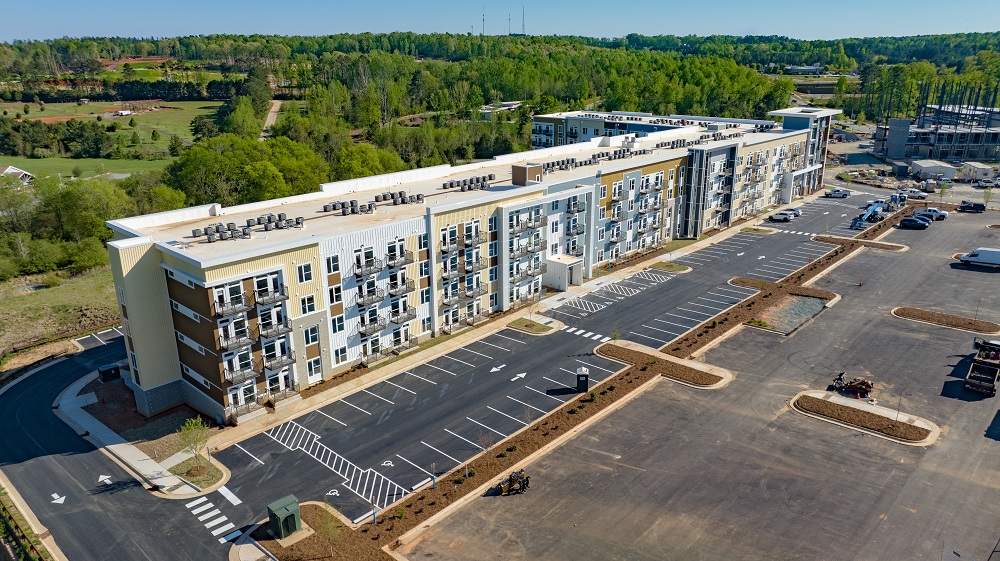 Project: The Guild at MOSAIC
Division: Commercial Building
Service Period: Aug 2021 – May 2023
Partners: Developer Eco CP Partners; Finley Design; Tri-Properties
Scope: This building project consisted of 4 stories of wood frame construction on top of concrete podium with covered parking. The completed building contains 165 apartments and numerous amenities, including a pool and pool house, a community room, a fitness center, a leasing office, a dog wash, covered storage, and storage lockers.
Highlight: This was SCI's first multi-family project. Leadership is proud of the team for tackling this urban-style apartment building. Everyone is happy to see it come together smoothly, outside of global material issues.
Success: Both SCI's internal team and external partners feel a huge sense of accomplishment from working collaboratively to finish this building, a new project type for both SCI and Lee-Moore Capital. Together, we're bringing the first community to MOSAIC. When people start living here, it really will become an urban site.