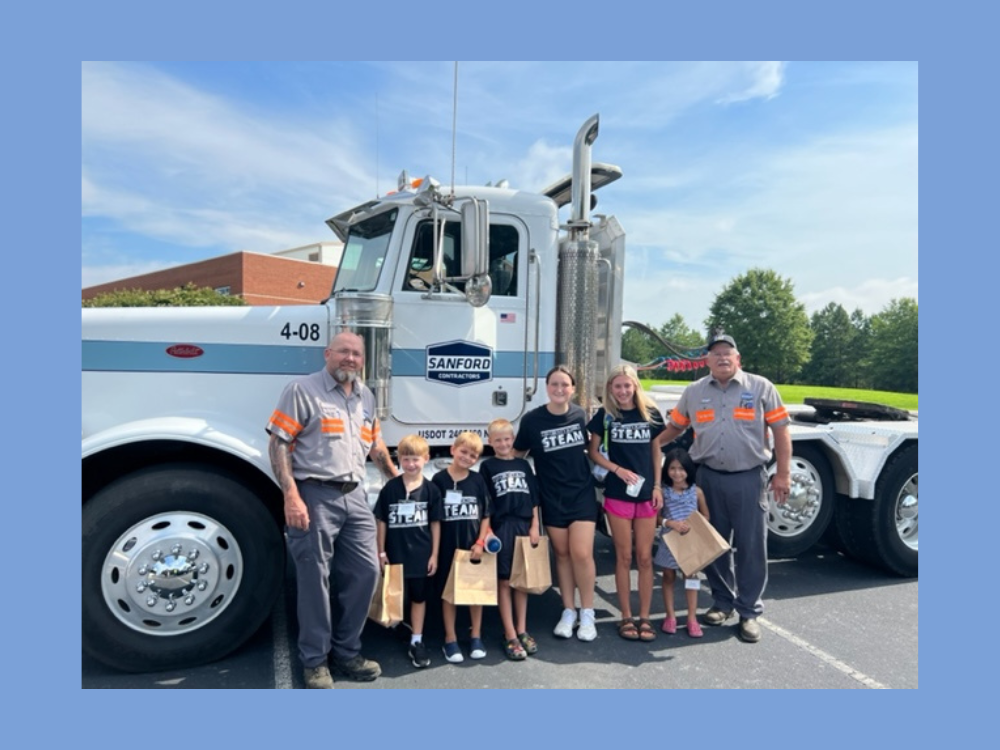 Lee County Schools STEAM Summer Camp
SCI Team Members Alan Potter and TJ Bourgeois participated in the Lee County Schools STEAM Summer Camp on Friday, July 15. SCI was invited to participate in a "Truck Rodeo" for their transportation day at camp.
For two hours, over 75 elementary school students crawled into the cabs of SCI construction trucks to learn more about what it's like to be a truck driver. The students particularly enjoyed blowing the horn, soliciting huge grins from both students and SCI team members. Alan and TJ had as much fun showing them off the trucks as the kids did learning about them.
Creating opportunities for the youth in our community to learn more about Sanford Contractors and the construction industry is important to the future growth and success of our company. Alan and TJ represented SCI well and enjoyed themselves in the process.