SCI Earns Award on Sanford Project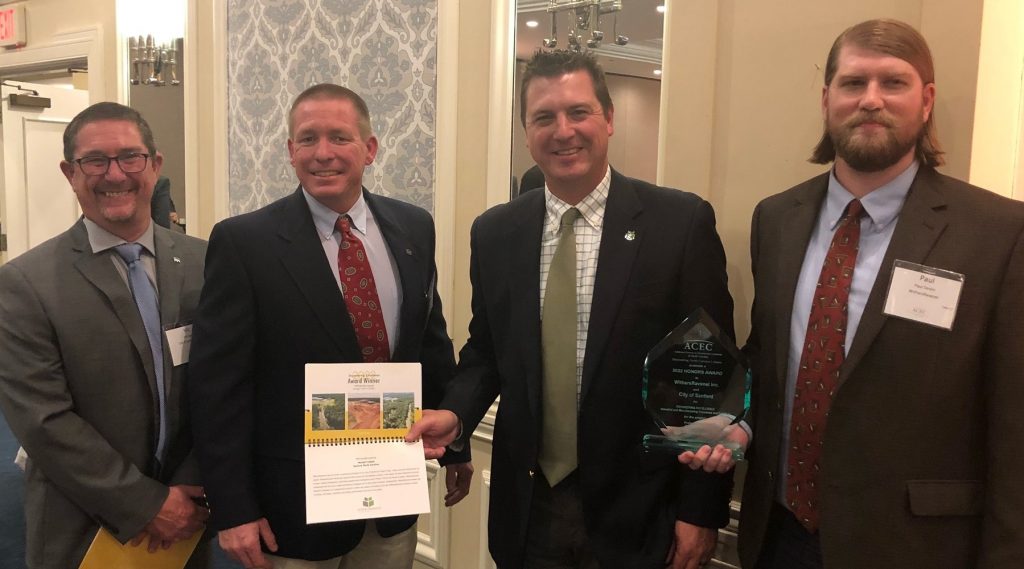 We are pleased our WithersRavenel partnership on the Bharat Forge project earned Sanford Contractors special recognition. The project has received a 2021 Engineering Excellence Award from the American Council of Engineering Companies (ACEC) of North Carolina. Sanford Contractors accepted this award alongside representatives from WithersRavenel and the City of Sanford at Pinehurst Resort on Nov 11, 2021.
Bharat Forge and an adjacent automobile component manufacturing plant are tremendous additions to Sanford's growing economy. SCI represented our city on Project Forge by designing and building the site building pad, entry roadway and utility connections.
The new plant earned the City of Sanford a $127 million investment and is projected to create more than 300 manufacturing jobs.