Bobby Culbertson Leaves a Legacy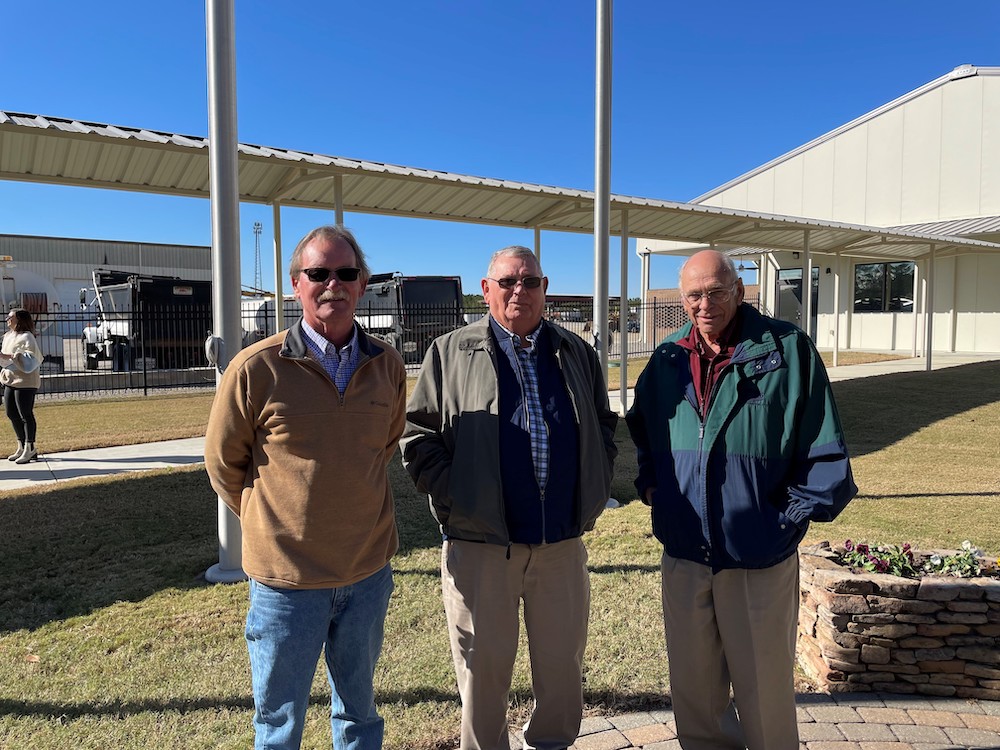 On November 19, 2021, Sanford Contractors celebrated Bridge Division Project Manager Bobby Culbertson's retirement with a flag ceremony. For 24 years, Bobby led our eastern bridge teams in building quality projects for the North Carolina Department of Transportation.
We recognized Bobby by flying a flag in his honor for 24 days, representing his 24-year career with SCI. The flag was then cleaned, preserved and presented to Bobby's family as a symbol of our gratitude for his service to Sanford Contractors.
Sadly, Bobby passed away on February 7, 2022.  Bobby was well known as a hardworking, dedicated leader and mentor. He embodied Sanford Contractors' family values throughout his career and always strived to get the best out of his team on every project he managed.  Bobby's legacy as a bridge builder will live on through the many team members he mentored throughout his career.  He was a great man who will be sorely missed.