Master Pipelayer David Morrison Retires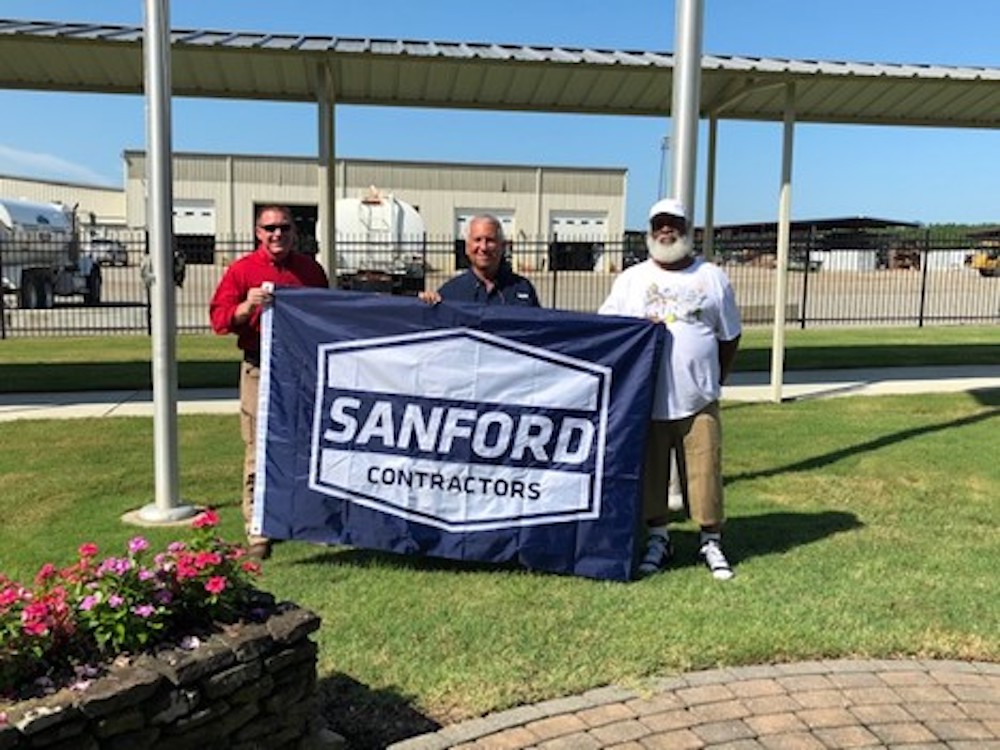 Sanford Contractors was pleased to honor Senior Pipelayer David Morrison with a Retiree Flag Ceremony on Friday, July 9, 2021. As a master tradesman, David played a key role in establishing infrastructure for many crucial Site Division projects.
For more than 35 years, we relied on David's expertise to install water, sewer, and storm drain piping systems at countless jobsites. His skill and dedication were instrumental to our success as a company.
We celebrated David's career by flying a flag for 35 days, symbolizing his 35 years of service at Sanford Contractors. The flag was then cleaned, preserved, and gifted to David as a token of our appreciation for all that he has done for the SCI family. We wish him a healthy, fulfilling, and relaxing retirement.