Harvey Parkway Named Top Road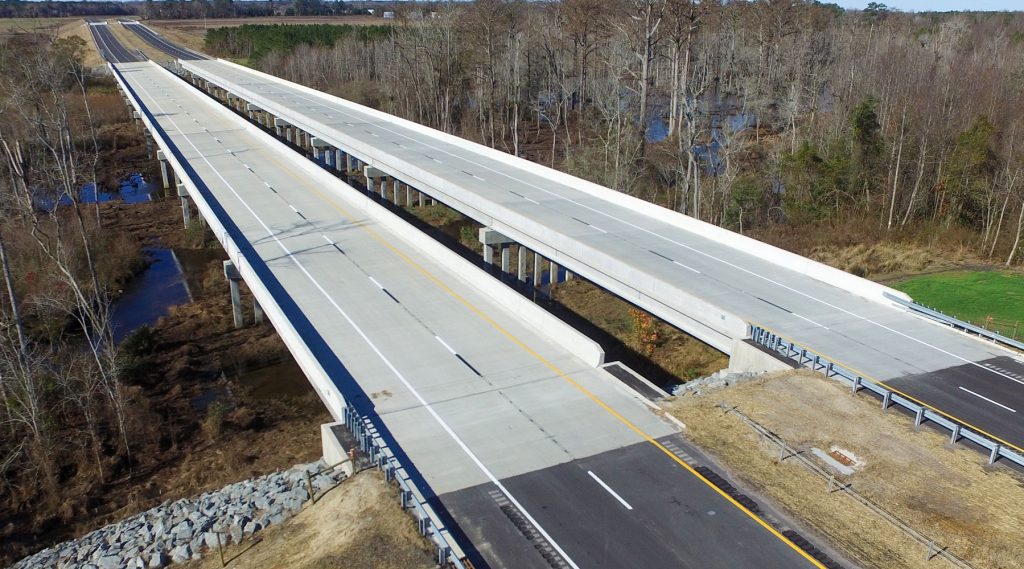 We are excited to announce that Harvey Parkway was named one of Roads & Bridges 2021 Top Roads! Partnering with Branch Civil, Sanford Contractors was honored to be a part of this expansive project. Our Bridge Division constructed all 14 bridges, including six multi-span and eight single-span structures, that improved the connectivity of Kinston, NC to neighboring highways.

Our skilled bridge crews worked tirelessly and maintained a demanding schedule by coordinating the construction of multiple bridges simultaneously throughout the project. We are proud of the way our SCI team came together to overcome the challenges presented by Hurricane Florence and the COVID-19 pandemic, completing the project 209 days ahead of schedule on February 4, 2021.