Garrett Russell: Intern > Employee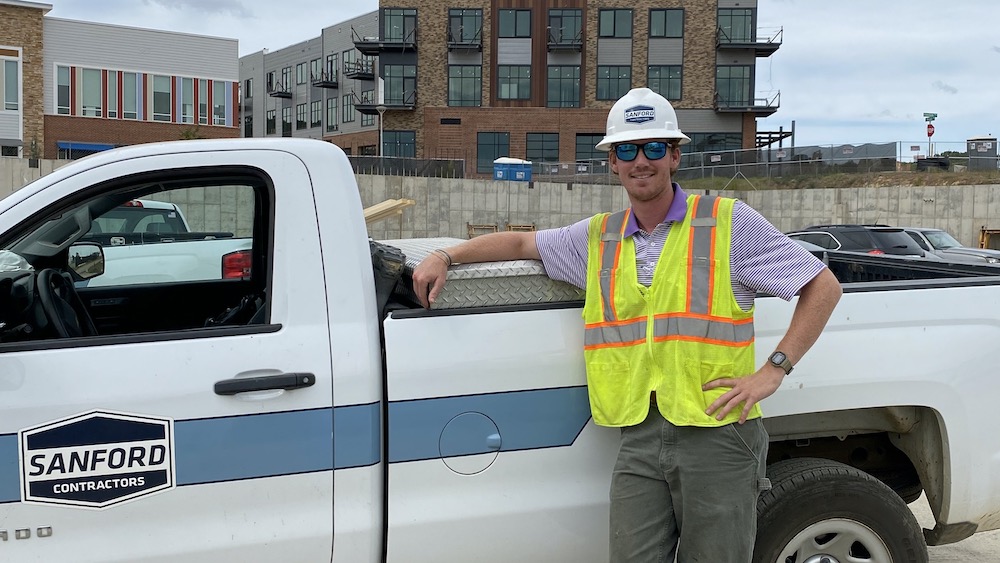 Garrett Russell is Sandford Contractors' Building Division Assistant Superintendent, but he began his journey as an SCI intern.
Garrett credits SCI's internship program with giving him the tools he needed to put his education into practice. The opportunity to learn from other skilled construction professionals helped him feel ready to make great contributions to his team, and the relationships he built eventually brought him back to SCI for employment.
Garret says he's tackled many interesting projects thus far in his current role, but the most interesting has been a three-story retail and condominium building at MOSAIC at Chatham Park.