SCI Bridge Division: NCDOT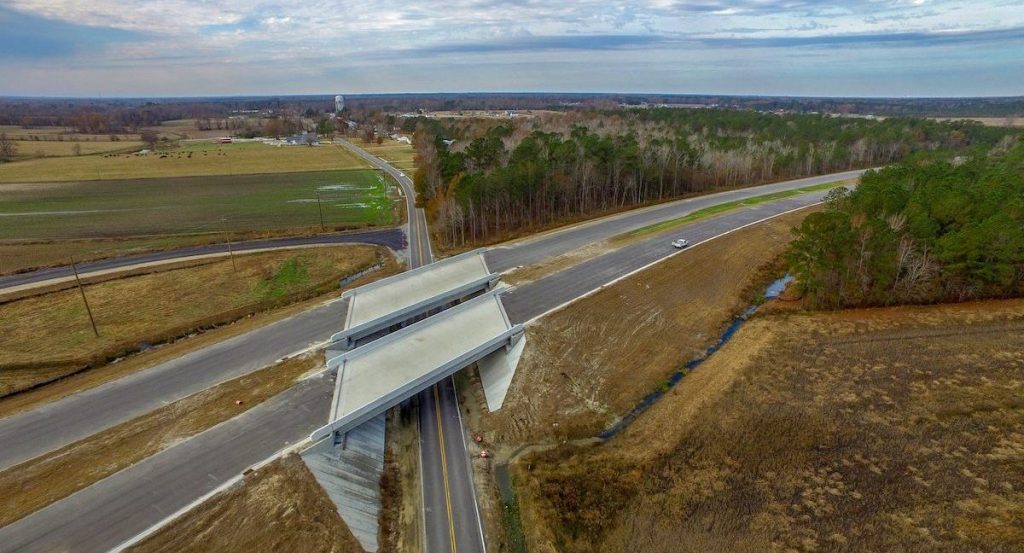 The Bridge and Heavy Construction Division specializes in bridge and concrete construction. We handle public and private bridge construction, build retaining and noise walls and storm water retention devices, and install piles and sheeting.
Here's one example of how the Bridge Division team built with trust:
Starting in April 2017, SCI's Bridge Division worked on the Greenville SW Bypass Design Build Project for the NCDOT in Pitt County, NC. The new bypass construction included 22 bridges, 16 single span structures, 4 two span structures and 2 three span structures. The new bypass now connects US264 in Greenville, NC to NC 11 just south of Ayden, NC. The project was completed in September of 2019.